Bangkok, 20 June 2015
The Thais are a handsome race, no doubt about it. They seem to be genetically predisposed to having a gracile body structure, which leads to a race of naturally slim and slender people. Of course, there are Thais who have had a hard life, especially in rural areas, and whose bodies and faces have been marked by it. And given the popularity of fast food and of snacking on processed foods, obesity is on the rise as it is everywhere in the world. But overall, the Thais are pleasing to the eye.


So it is really very unfortunate that many Thais have this strange habit of going around with an inhaler up their nose, which obviously detracts from their natural comeliness.


Normally you just see them holding the inhaler to the nose and sniffing away as if they were snorting cocaine or some other such substance, but in extreme cases they will jam the inhaler in their nostrils and walk about with it dangling from their noses.


(I have even heard of cases of Thais with two inhalers jammed up their noses! But perhaps this is an urban legend)
Quite why they do it is not clear to me. No doubt it has something to do with warding off noxious smells, which indeed can sometimes be a problem in Thailand where open drains are still the rule rather than the exception. But the street smells can be strong even in the absence of open drains: cooking smells, for instance, can be penetrating, which may explain this lady's use of an inhaler


Or it could be a way of keeping alert when required, as this photo of an examination room suggests


(the boy with the inhaler is towards the back left and is busily writing while the poor fellow in the front looks like he could do with an inhaler)
But various sites darkly suggest that one can become hooked and simply sniff for the artificial pleasure of it all. Bent on making a scientific examination of the issue, I purchased an inhaler at my local 7-11 – the cheapest, I'm not that dedicated –


and carried out a series of sniff tests …
… Ah yes! That eucalyptus smell that I remember soooo well from the Vicks inhalers that our mothers used to hand us young children when we had a cold


and which, together with Vicks vapo rub for our chests and Vicks cough drops for our scratchy throats were used by several generations of anxious mothers for their coughing and sniffling brood.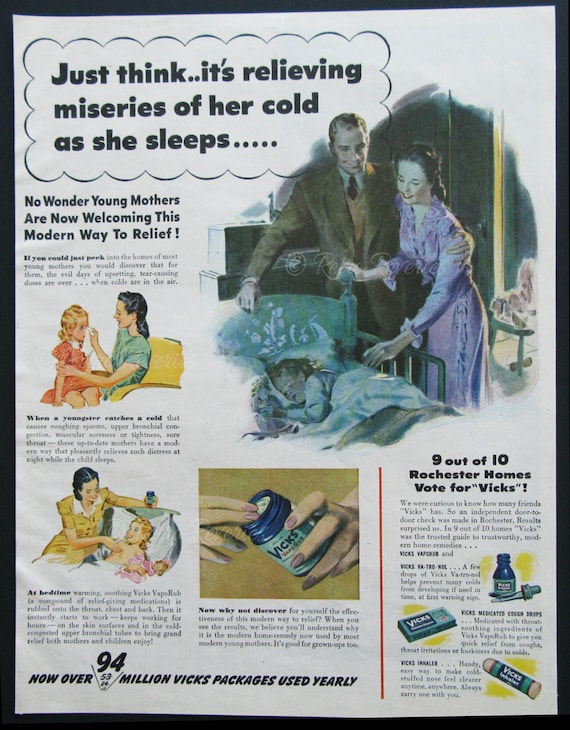 Yes, yes, one or two sniffs and you could feel the stuffiness in your nose magically disappearing, and the late November fogs lifting – only for stuffiness and fog to reappear after a while – to be chased away again with another sniff or two – and so the cycle went on endlessly, until Spring arrived …
… But behind the astringent, aseptic quality of the eucalyptus there lies a softer smell of mint and peppermint … of the Polo mints of my youth!


"the mint with the hole", as the ad tag line had it


a taste which has me instinctively grasping out at one of the mint sweets that hotels in this part of the world so thoughtfully place on the check-in counter for incoming guests.
Memories, memories … I suppose I could end up walking down Bangkok's streets, dreamily sniffing on my inhaler, letting visions of my – really quite pleasant – life unfold before me. Is that what Thailand is, a nation of dreamers? Or are these inhalers just a modern version of the pomander, that ball made of perfumes held in a perforated case, which the rich of the European Middle Ages hung around their necks to ward off the frequent bad smells around them or in the pious hope that it would protect them against the plague?


I will let my gentle readers decide.
________________
Cool Thai couple: http://garbagelapsap.com/wp-content/uploads/2012/01/GARBAGELAPSAP_STREETSTYLE_BANGKOK_FASHION.jpg (in http://www.elarmarioaj.com/2013_04_01_archive.html)
Women with inhalers: https://jayinthailand.files.wordpress.com/2012/02/960f.jpeg (in https://jayinthailand.wordpress.com/)
Man with inhaler in nose: http://www.mymuaythai.com/wp-content/uploads/2010/01/inhaler.jpg?7503ae (in http://www.mymuaythai.com/archives/poy-sian-mark-ii/)
Man with inhaler in nose-2: http://pinoyajarn.com/blog/wp-content/uploads/2014/09/2-Vicks-Inhaler.png (in http://pinoyajarn.com/blog/category/living-in-thailand/)
Woman vendor with sniffing stick: https://c1.staticflickr.com/5/4048/4179283228_1a7755aca7_b.jpg (in https://www.flickr.com/photos/adrianbangkok/4179283228/)
Kid with inhaler in nose: https://theheartthrills.files.wordpress.com/2015/06/12926-photo2b1-721216.jpg (in http://nakhontuba.blogspot.com/2011_09_01_archive.html)
Inhaler: http://static07.st-sm.com/07SM/1813-thickbox_default/inhaler-nasal-siang-pure-2cc.jpg (in http://www.st-sm.com/07SM/en/pocket-inhaler/420-inhaler-nasal-siang-pure-2cc-8850109011412.html)
Vicks inhaler: https://s-media-cache-ak0.pinimg.com/736x/26/4c/26/264c2634676f95bb2998ba2b0f4b208e.jpg (in https://www.pinterest.com/lhollifield123/the-doctor-said/)
Vicks ad: https://img1.etsystatic.com/047/2/9430690/il_570xN.668385061_prsm.jpg (in https://www.etsy.com/listing/207428148/1945-vicks-vaporub-ad-vicks-inhaler)
Polo sweets: http://oi55.tinypic.com/2cffhar.jpg (in http://tinypic.com/view.php?pic=2cffhar&s=7#.VYTky1Ipq-t)
Polo mint ad: http://images.esellerpro.com/2486/I/514/4/polo-mints-postcard.jpg (in http://www.ebay.co.uk/itm/NEW-POLO-MINTS-POSTCARD-RETRO-VINTAGE-OPIE-OFFICIAL-IMAGE-MINT-WITH-THE-HOLE-/281202056658)
Pomander: http://www.1st-art-gallery.com/thumbnail/342661/1/Portrait-Of-Jan-Gerritz.-Van-Egmond-Van-De-Dijenborgh,-Bust-Length-Wearing-A-Black-Fur-Trimmed-Coat,-Holding-A-Pomander,-Seen-Within-An-Arched-Decorated-Embrasure,-A-Landscape-Beyond.jpg (in http://eighteenthcenturylit.pbworks.com/w/page/70599154/Smelling%20Salts)